What is Blended Learning?
If you like this article, check out our Shop at www.literacysolutions.net and go to the Flipped Classroom folder where you can purchase materials that support a blended learning classroom. Materials can be purchased for as little as $3.95 per folder.

Blended Learning is a student-centered approach to learning facilitated by the teacher. Students are presented with multiple opportunities to learn in a variety of ways that allow them to work at their own pace with gentle guidance. Blended learning allows students to learn in multimedia environments that take place anywhere and at any time. It is indeed a strong movement that is radically and fast-changing the way we educate our students, allowing them to be better equipped to compete globally and successfully in the 21st Century and beyond.
Blended learning is an integrated instructional approach to teaching. It combines teacher-led instruction with online technologies for asynchronous (any time) and synchronous (real time) instruction that takes place in the classroom, online, or in the home.  Blended learning projects are largely student-driven, involve research, have or involve global connections, and invoke the use of some technical component such as a laptop, a notebook, an iPad, or a Smartboard.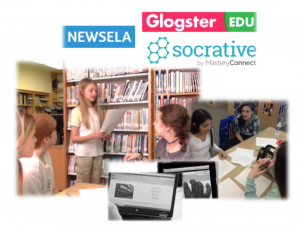 How Does Blended Learning Benefit Students?
When students can work collaboratively, and work on advanced interactive experiences, with multimedia from anywhere there is internet connection, and at any time of day, they learn to work independently, with flexibility, and evaluate their own movement toward student-centered objectives. This is how we nurture critical, independent learners, problem solvers, collaborators, and global innovators.
Differentiating With Blended Learning
Differentiating instruction for the multitude of learners we might have in our classrooms can present daunting challenges. The experiences are rewarding however, when instruction is designed and differentiated to work within daily management routines and academic tasks. 
Differentiated instruction is planned instruction that meets each learner's needs (Tomlinson, 2001; King-Shaver & Hunter, 2003).  Of foremost consideration are student learning styles: auditory (hearing), visual (seeing), and finally, kinesthetic (doing).   Other learning considerations include the learning environment, student motivation, and whether a student is a concrete or sequential learner.  Let's not discount the idea and importance of subject-matter interest either, and in matching instruction to student's interests by remaining aware of what the entry points are for learning.  How do we know what these entry points are, and when they can be entered?  We pay attention, we monitor, we record progress at milestones, we set forth objectives and we track their movement toward them.  Multiple forms of assessment give us the best and most information.
We can meet the needs of learners by adapting instruction in three basic areas:  content, process, product (Tomlinson, 2001; King-Shaver & Hunter, 2003).  First content, in the scope and sequence of curriculum to be learned it is important we scaffold carefully – and this is all about planning.  Curriculum mapping, planning mini-lessons around instructional units, cross-curricular team planning all works to achieve instruction that meets all learners' needs.  Second process:  We need to develop an appropriate level of difficulty, at precisely the right time to challenge students because otherwise we risk frustrating them, or not challenging them at all.  Using personal interests can help students make connections with a topic.  Investigating their interests and linking them to topics using preferred learning methods and preferences also factors highly in planning for delivery of differentiated curriculum.  Finally product – when students are provided with choice of products to demonstrate their learning, the outcomes for success can jump three-fold – as long as they're appropriately challenged, based on their learning needs.
How do we identify methods to differentiate for both the exceptional and disabled learners?  We become and remain aware of, and sensitive to, their individual education plans, learning modifications, their learning styles, behavioral supports and learning preferences. 
Differentiating With Multi-Media
Project Look Sharp, a media literacy project out of Ithaca College in New York State, promotes and supports media literacy through a critical literacy curriculum. They are a perfect marriage of district, state, and community interests and their design is well entrenched in curriculum-driven initiatives throughout the country. Their goals include providing strategies and resources, developed in the field with a strong efficacy base, to support teaching to a critical literacy curriculum that uses media at all grade levels. Below are some methods that work as well to differentiate, as they do to make multi-media happen without any financial prejudice:

Differentiating instruction also involves the purposeful gathering and organization of data to create individual student learning profiles. We administer these profiles in order to get to know our learners better, which allows us to plan instruction and hence: differentiate. Learning profiles help us understand our students' multiple intelligence strengths, their learning styles, what prior knowledge they have about a subject, what they're interested in, how ready they are to learn something, what they are most challenged by, and what their learning limitations are, if any.
How do we get this data? Through formative assessment data, achieved through a number of means:
Reading inventories

Open Interest Inventory

Learning style Inventories:  Edutopia | B. Bixler


Writing samples

Multiple intelligences checklists – B. Bixler


All About Me surveys

Parent/home surveys and language surveys

IEPs
When students become personally and intellectually engaged, they are more motivated to learn because their emotions become involved.  They are mind-active rather than mind-passive (Erickson 2001). Differentiating instruction involves the taking on of roles. Where does the digital come in? When we emphasize meaningful and relevant content to motivate and challenge them with via digital media.
Tips for Differentiating with Blended Learning
Be sure to set clear expectations for your blended learning environment. Below are some strategies to assist in this effort:
Student helper: Identify those students who have a propensity for, or are especially good at, working with technology. Allow them to be the troubleshooters, or mentor others in their use of any new technologies that enter the classroom. As they hone their skills, others will develop skills. Working with peers for these and other tasks are powerful motivators for students, especially in blended learning environments where some have more developed skills (largely due to practice) than others. Let them share the wealth!
Instructions and Lists: Develop lists of frequently encountered problems and have students assist in developing solutions or steps to resolve them. Print them out, display posters of them around the room, or publish them to a classroom blog that students must check into daily. Solving these problems easily and routinely will help students develop the tools they need to independently troubleshoot and problem solve.
Choosing the right starting point for students – or letting them choose: Know your students, their pacing, their learning style, their preferences. Allow them to start at the beginning and progress to the end, or start at the end and work backward. Allow them to work at a pace that will facilitate success, not sabotage it. This requires flexibility in both planning and in the expectations we have for our students.  Allow some students to test out of certain material so they can quickly move on to more challenging material.  This can also motivate students who might otherwise become bored or disheartened with the work.
Add in Hands-on activities: Online learning has endless possibilities for hands-on learning, whether students are writing, researching, gaming, or publishing. But online work isn't the only time they need to work hands-on. Engaging in discussion by initiating it in class and having them respond online (then bringing it back to class by pulling up responses and discussing them – this allows reluctant speakers to safely articulate); putting things together, participating in gallery walks, creating projects and model demos for new learning should be combined with online instruction.
_________________________________________________________
What is your definition of blended learning? Share some of your own experiences in working blended learning into your classroom. What were the challenges? The rewards?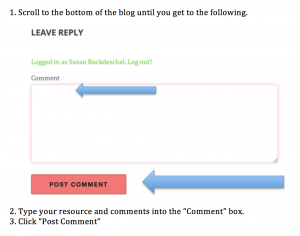 References:
Aberšek, M. (2008). Visual Literacy – One of 21st century literacies for science teaching and learning. Problems Of Education In The 21St Century, 59-17.
Clayton M. Christensen and Michael B. Horn in a pathbreaking essay in 2008 ("How Do We Transform Our Schools?" features, Summer 2008).
Peterson, P. E. (2013). While K-12 schools resist, digital learning disrupts higher education. Education Next, 13(4) Retrieved from http://search.proquest.com/docview/1437311371?accountid=35812
Wertz, J. A. (2014). Bitstrips and storybird: Writing development in a blended literacy camp. Voices from the Middle, 21(4), 24-32. Retrieved from http://search.proquest.com/docview/1519055506?accountid=35812
Schiebe, C. (2004). A deeper sense of literacy: Curriculum-driven approaches to media literacy in the K-12 classroom. The American Behavioral Scientist, 48(1), 60-68.
Wilkins-O'Riley, Z. (2008). Making Fun of School, or Why does Learning Have to be Such a Drag?: Six Key Elements for Motivating Learning. The International Journal of Learning, Vol. 15, No. 8.
Drapeau, P. (2004). Differentiated Instruction: Making it Work. New York, NY: Scholastic, Inc.
[/vc_column_text][/vc_column][/vc_row]