"Every child needs to encounter frustration and failure to learn to step back, reassess, and try again" (Hoerr, 2012).
Could it be that students with access to more resources, from higher socio-economics might just be shielded from success as their parents unwittingly hold them back from those inevitable challenges that other students face? And if so, then does adversity build character? Without the facility to handle challenges – whether they're wrought of life or academics –  how equipped will students be to handle life beyond high school? What exactly works into grit? Many studies have shown that where there is challenge, there is learning, and when there is real learning, at some point there was grit.
Thomas Hoerr  (2012) confronts the status quo of teaching to student strengths, instead advocating for an avoidance of the teaching that leads students directly to success (one as a reading specialist I've always advocated for), instead insisting that they must encounter frustration and failure in order to learn. He also says that:
Educators should cause students to fail sometimes.
Attitudes are more important than skills, and that by making students aware of their own intelligences – personal intelligence and emotional intelligence – they can (and do) learn to monitor and build their own character.
Positive attitude about school is important.
Character education counts LOTS.
Including those with whom learning comes easily – those who score high on tests, join the after school clubs, hold offices in student government, join athletic teams – lots of students encounter frustration at some point. Is failure part of this equation? Yes – but not entirely. Hoerr says that, "part of our job is to ensure that every child finds success" and then goes on to say, "But every child needs to encounter frustration and failure to learn to step back, reassess, and try again—and again." That "and again" part – this is grit.
The ability to overcome failure and adversity. Why do some of us have more of it than others?  Life experiences, challenges, and those life-terms we so often are confronted with that had little to do with what we did or did not do, but we dealt with them anyway: when we picked ourselves up,  dusted ourselves off, and got on with it. Does this mean we present our students with similar life challenges? Not really. The same challenges they might face in life as a result of adversity and whatever else comes their way, can be similarly situated through academics with a sound character educational program (Duckworth, 2012; Hoerr, 2012, Tough, 2011).  Showing them grit, and how to make it through the tough times, are the challenges that teach.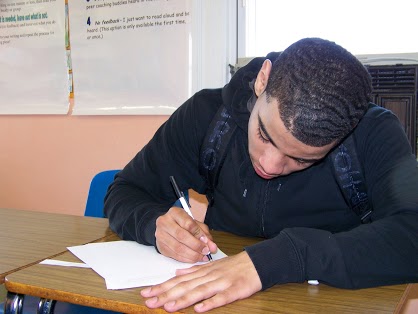 Dr. Angela Duckworth, author, professor and researcher of numerous studies on grit calls it, "working strenuously toward challenges, maintaining effort and interest over years despite failure, adversity, and plateaus in progress." Indeed, grit entails a working ethic that transcends IQ, because as Duckworth (2012) Hoerr (2012) and Tough (2011) all will attest, grit has a greater impact on success, and is the difference between success and failure. Dr. Duckworth's research concluded the following:
There is a 10-year rule that states that people need 10 years of deliberate practice to become a true master of craft, an expert – even Mozart did.
More than IQ, self-control is a better predictor of students' academic success.
High achievers had great passion driven by a "single mission" in what they choose to focus on, and are ultimately successful in.  Grit.
Dr. Duckworth's Grit Scale became a well known tool to measure grit using 12 questions that focus on attitude toward projects and project completion.
The intentional teaching of character strength is in two clusters: moral character (fairness, generosity and integrity) and performance character (effort, diligence and perseverance).
Dual purpose instruction is character strength worked deliberately and intentionally into curriculum.
How can we teach grit? We guide students as they confront it. Here are some recommended steps for ensuring that students confront grit:
Ensure that all students confront their own limitations and have opportunities to reflect on how hard they worked, where the challenges were, and how they surpassed them.
Use multiple intelligences theory to help students identify, and become aware of, their own strengths and weaknesses.
Encourage students to step outside of their comfort zones and take risks, or forge safe territories they might not be comfortable or familiar with.
Enlist the support of parents so that they understand why a grit curriculum, or character education system, is in place and how it works.
Demonstrate what grit looks like: show students examples of when you ventured outside of your own comfort zones, encountered failure and overcame it.
In "What If the Secret to Success Is Failure?" author Paul Tough discusses his findings from a model of character education developed by Peterson & Seligman (2004) in Character Strengths and Virtues: A Handbook and Classification.  They outline 24 character strengths and virtues, among them bravery, citizenship, fairness, wisdom, integrity, love, humor, self-regulation, social intelligence and gratitude.
Tough looked at schools with a college completion rate not correlated with high IQ, but rather character strengths that included optimism, persistence, perseverance and social intelligence, even as weighed against other students with stronger parental support at home and access to more resources. He concluded that unequivocally, character education was "devoid of value judgment."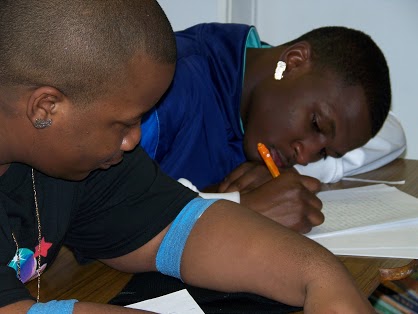 "Real work isn't about glory – it's about getting your hands dirty and being of use" (p. 70). Author Jennifer Klein, founder of PRINCIPLED Learning Strategies, Inc taught in an all-girls  school in Central America.  Her experiences in training, coaching and supporting teachers and administrators led her to develop a global curriculum that fosters student grit through hard work, diligence, empathy, compassion, and global awareness. She asserts that the hard work of great leaders tends to remain in the background, while their success is cast in the spotlight, and thus advocates for a curriculum that showcases effort as much as success in order to foster grit.
This is Klein's take on grit:
Developing students' capacity to "lean into discomfort and navigate the difficult" (p. 73).
Development of empathy for the social justice and human rights challenges that many are confronted with daily.
Community immersion into global service learning as foundations for the development of grit.
Suspending the ego to do the work of calling – true calling, without agenda, gratification, or any role other than to just do it.
Inviting students to create change, and making them a part of it through opportunity.
Bringing young adults on service missions, especially around the developing world, can help them to "understand that the accident of birth worked in their favor, but that they can choose to use those advantages for the good of others – and even have a moral responsibility to do so" (p.  74).
If we cause our students to fail, we're setting them up for failure, but if we allow them to fail through trial-and-error, guiding them along the way, we've taught them something invaluable about never giving up: that hard work and effort might just count more than, or at least as much as, their IQ.
This content was taken with permission from Literacy Solutions PD, Inc. Course No. 141: Building Student Grit at www.literacysolutions.net
Duckworth, A.L., Kirby, T.A., Gollwitzer, A. & Oettingen, G. (2012). Teaching self-regulation improves academic performance. Manuscript submitted for publication.
Hoerr, T. R. (2012). Got Grit?Educational Leadership, 69(6), 84-85.
Klein, J. D. (2012). Fostering Global Grit. Independent School, 71(4), 70.
Peterson, C. & Seligman, M. (2004). Washington, DC: American Psychological Association.
Share the post "Building Student Grit: Is Hard Work and Effort More Important Than IQ?"