If you like this article, check out our Shop at www.literacysolutions.net and go to the Flipped Classroom folder where you can purchase materials that support a blended learning classroom. Materials can be purchased for as little as $3.95 per folder.

In a 21st century world of information that doubles by the minute (the last I checked), our own students might just be out-pacing us in their use of technology. How do we know then that they're using it effectively, applying smart research strategy, avoiding copyright issues, citing and using evidence to support new and old ideas? Unless we teach them how, odds are they probably will not. The key is to engage them with what they're familiar with, comfortable in, and what will grab and keep their attention. The studies we'll review in this course will overview what student engagement looks inside and outside of technology, the classroom successes and challenges in using 21st century technologies, what it looks like in the classroom and most important: what students have to say about their own engagement.
The American Association of School Librarians, among other associations, set forth learning standards for 21st century learning, lifelong personal growth, and enjoyment. They are as follows:
Learners use skills, resources and tools to:
Inquire, think critically, and gain knowledge.
Draw conclusions, make informed decisions, apply knowledge to new situations, and create new knowledge.
Share knowledge and participate ethically and productively as members of our democratic society.
Pursue personal and aesthetic growth.
The Common Core State Standards require that students have "collaborative discussions", problem solve and communicate as peers, "integrate technical information" to include comparing and contrasting information from multimedia.
The National Educational Technology Standards (NETS)  evaluate what students need to know in, and about, a digital world to become effective learners and live productively within it. They set forth that students must work creatively and with innovation; communicate and collaborate; research with information fluency; think critically; problem-solve and make decisions.
All of these expectations inform classrooms rife with the tools and resources that work into high student engagement and rigorous learning paths that build student capacity for learning and working independently.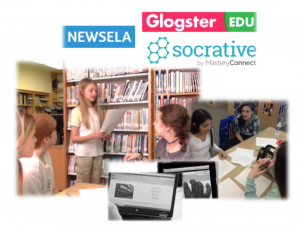 Easier said than done, because it's about a recursive cycle of planning, monitoring and adjusting instruction, and using the tools that work into the interests of the 21st century learner. As learners in this course we'll read about first-hand studies that have worked 21st century learning into classrooms through Internet-based technologies, handheld devices, and yes – PCs. Along with getting introduced to some new and some not-so-new 21st century tools, we'll review and analyze strategy, strategy guides, lesson plans and video classroom demonstration of 21st century learning in action. Finally, we will use the strategies and tools gleaned from this course by importing them into new units and lessons to create our own standards-aligned 21st century learning plans.
Here are a few ideas to begin with:
Digital literacies aren't going anywhere any time soon, if at all. They are fast becoming a 21st century classroom reality, with or without the supporting technologies. Internet access is fully sufficient, and it behooves educators not to incorporate it into curriculum (O'Brien & Scharber, 2008). Digital literacies should be at the core of all literacy curriculum. Weaving together this curriculum with the traditional, and with the required curriculum is also necessary.
What Are Digital Literacies?
First, conduct a simple Google search for the term "digital literacies" and see what comes up. You'll get everything from the definition on Wikipedia: "the knowledge, skills, and behaviors used in a broad range of digital devices such as smartphones, tablets, laptops and desktop PCs, all of which are seen as network rather than computing devices" , to what it looks like in the classroom.
Your search may also collide with digital media, new technologies, new literacies. These are all approaches within the theme of digital literacy, used to engage students via things like digital storytelling, digital story writing, researching, networking with other classrooms, engaging in discussions, web page creation, navigating various software applications, using open source technologies, engaging in blended learning lessons, and more. Ultimately, digital literacies involve reading multimodal texts – texts with visuals, audio and other sound effects, and video.
So, why digital literacy? We already know that when students leave our classrooms they engage in digital literacy more than any generation before them has. O'Brien & Scharber (2008) propose that there is a "pothole" in incorporating digital literacy that actually contributes to a digital divide in classrooms. Over the last 10 years, the U.S. Department of Commerce and the Department of Education has funded numerous programs to help urban schools rise to the digital expectations and close the digital gap by funding schools in urban and rural districts that have high percentages of minority and low-socioeconomic students. We since found out however, there is far more to it than merely funding the technologies; teachers need to be trained in how to use the technologies, and policy makers need to develop a policy that allows a leveraging of new curriculum that incorporates available technologies with teacher preparedness. Thus, it is four-fold:
Getting the technologies in place.
Training all in use of the technologies.
Designing policies that support the integration and new curriculum design.
Designing a digital literacy curriculum.
O'Brien, D. & Scharber, C. Digital Literacies Go to School: Potholes and Possibilities. Journal of Adolescent & Adult Literacy, 52 (1) September, 2008.
Education Week explains and demonstrates what digital literacy would, and should, look like in K-12 classrooms with link-outs to a number of useful resources.
"If students are "glued" 24/7 to their mobile devices, why is it necessary for schools to teach digital literacy? Who should teach it? And wait … what does it even mean to be "digitally literate"? If these are questions you've heard or asked, you aren't alone. Many educators struggle to understand their evolving role in teaching and using technology in their classrooms. Most importantly, many of us wrestle with how technology is shifting the way kids learn." Read more…
How have you connected to and with your learners through digital literacy in the past? Share one or two practices. How can you better connect to and with them with more knowledge about digital literacy and its application to your classroom?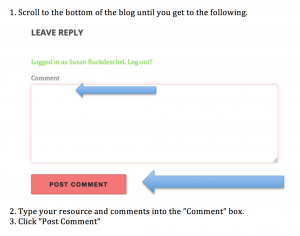 [/vc_column_text][/vc_column][/vc_row]